Mark Ruffalo's Sympathy for Delicious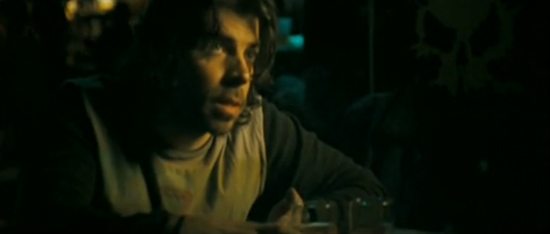 Written and starring Christopher Thornton, Sympathy for Delicious is actor Mark Ruffalo's directorial debut and screened at this years Sundance film festival. Reviews are mixed, often critical but one thing is for sure, this is an original dramatic story with compelling performances by a notable cast that includes Ruffalo, Orlando Bloom, Juliet Lewis and Laura Linney. The film charts recently paralyzed DJ "Delicious" Dean (Thornton) a homeless paraplegic living on the streets of modern day Los Angeles who finds refuge in the world of faith healing. Through a strange turn of events, Dean is empowered with the ability to heal by the touch of his hands. Consumed by sudden fame and the inability to heal his own disability, he rockets to the world stage with a reckless rock band but his emotional and psychological instability threatens any chance of realizing his own spiritual healing.
Sympathy for Delicious was awarded a U.S. Dramatic Special Jury Prize at the Sundance Film Festival.
Sources:
http://www.joblo.com/index.php?id=30645
http://www.slashfilm.com/2010/01/21/clips-from-sympathy-for-delicious-mark-ruffalos-directorial-debut/
http://sundance.bside.com/2010/films/sympathyfordelicious_sundance2010
http://www.hollywoodreporter.com/hr/content_display/film-festival/sundance/reviews/e3i337ac1235d0161b8359186a389a882d7